Discover Palmistry
Understanding the Art of Psychological Hand Analysis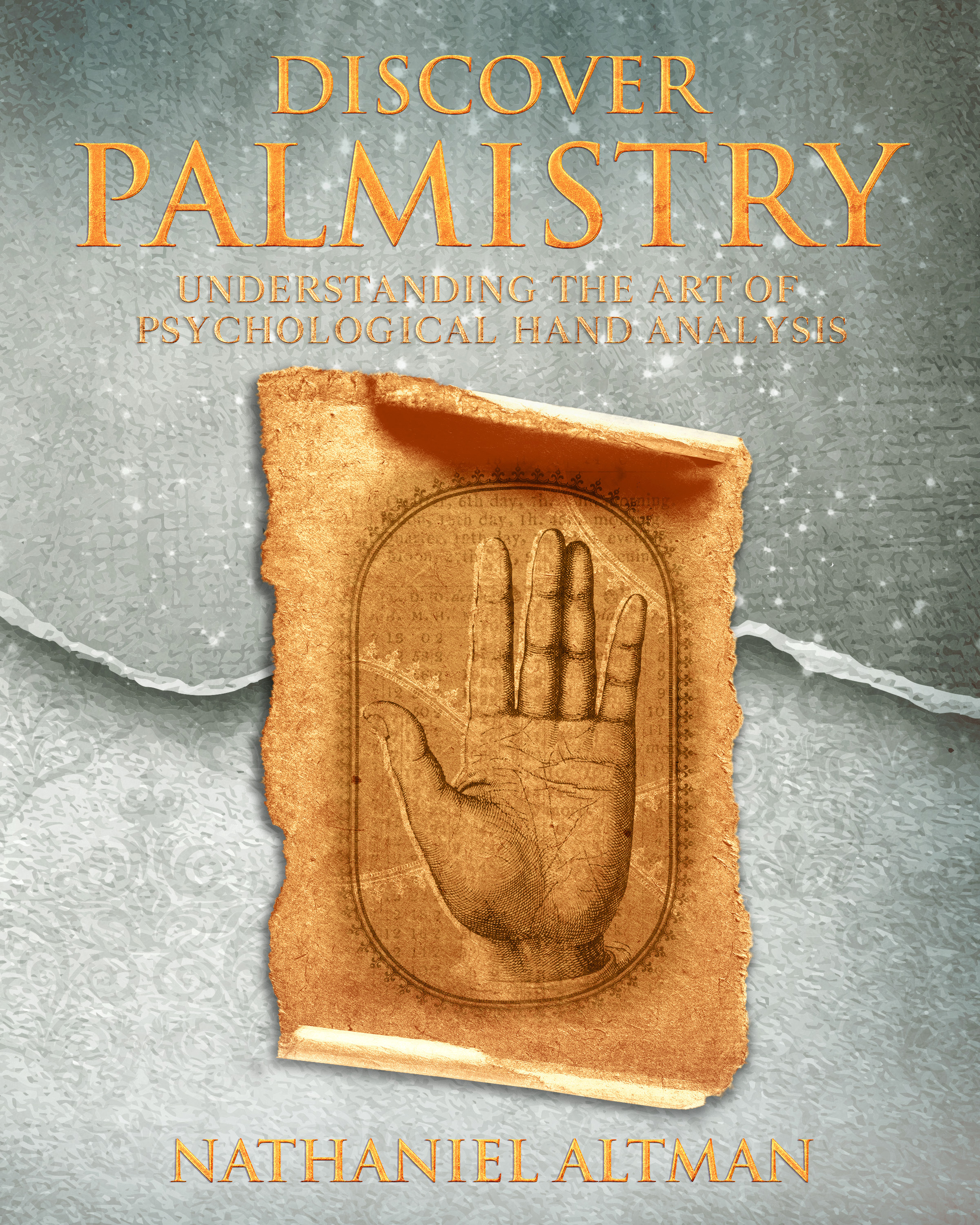 Discover the fascinating art and science of palmistry with this indespensible practical guide. Written in consultation with a leading psychotherapist, this clear and authoritative introduction to the subject is a complete manual of psychological hand analysis.
Focusing on major personal concerns, Nathaniel Altman deals with all the principal aspects of hand analysis, including:
Love, relationships and sexuality
Your hand and health
Recognizing hand types
Career guidance and self-fulfillment
How to take hand prints
Your hand and the spiritual life
First published as The Palmistry Workbook in 1984, this book was released as Discover Palmistry by The Aquarian Press in 1991. Together, these titles went through seven printings in English, and were translated into six other language editions, including Spanish, Portuguese, Swedish, German, Dutch and Hebrew.
This revised and updated edition is published in a large 8 inch x 10 inch [20 cm. x 25.5 cm.] format and contains increased line spacing and larger type and graphics than the previous 1991 edition.
-
Nathaniel Altman has been reading hands since 1969, and is recognized as one of the foremost hand analysis in the United States. He is the author of more than twenty books, including Sexual Palmistry and Palmistry: The Universal Guide.
-
Discover Palmistry: Understanding the Art of Psychological Hand Analysis. Gaupo Publishing / Kindle Direct Publishing, February 2020. Trade paperback edition (8" x 10", 270 pages, including index): $13.95. ISBN-13: 979-8605769200. To order the trade paperback edition of Discover Palmistry, click here.
To return to the Home Page, click the image.