Sacred Trees
Sprituality, Wisdom and Well-Being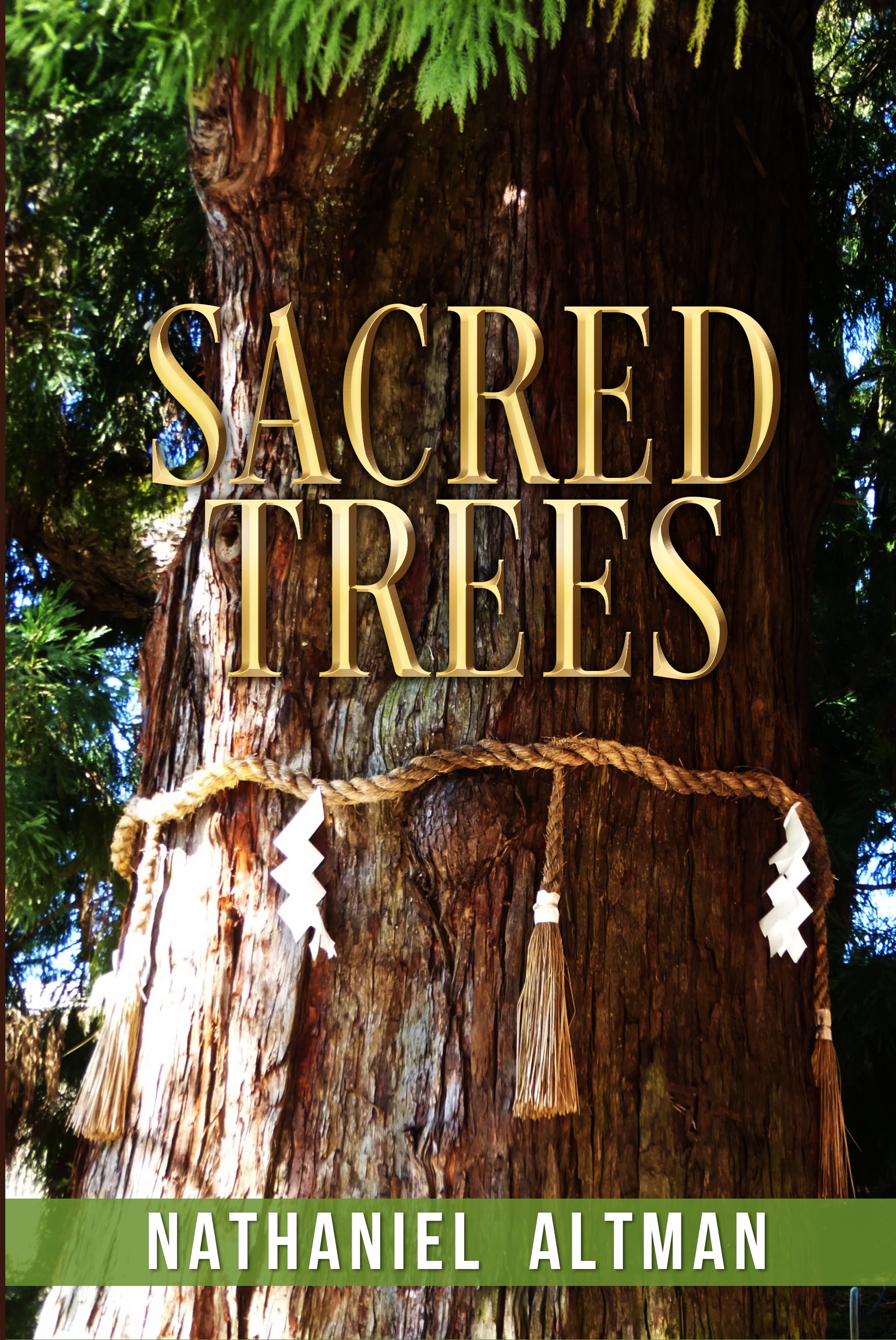 -
"A tree becomes sacred through recognition of the power that it expresses. This power may be manifested in the form of food, shelter, heat, medicine, and raw materials. Sacred trees have also provided beauty, hope, comfort, and inspiration to us on emotional, mental, and spiritual levels of our being." - Sacred Trees
-
Since the dawn of history, trees have played a central role in the survival of humanity and the flowering of myriad cultures. Not surprisingly, people the world over have revered trees for their life-giving and life-affirming nature. But modern societies have lost touch with that sense of reverence. Sacred Trees rekindles a once-broadly felt kinship with the natural world.
Through vivid history and myth drawn from hundreds of the world's cultures- from the ancient Egyptians and the Druids of early Britain to today's indigenous Hawaiians- Nathaniel Altman reveals the special relationship people have always shared with trees. Here are cosmic trees of the Norse, regarded as the symbol of universal life, the ancestral trees of ancient Rome, seen as the birthplace of humankind, and the biblical tree of knowledge, responsible for the fall of humanity.

Richly illustrated with black-and-white photographs and drawings, Sacred Trees offers us the devotion that traditional cultures have shown towards trees and teaches us that respect, reverence, and communion with the rest of nature are essential for the healing of Mother Earth.
Sacred Trees was first published by Sierra Club Books in 1994 and a second edition was published by Sterling Publishing in 2000. This long-awaited updated and expanded edition is available in both trade paperback and Kindle editions. The Kindle edition can be utilized on a variety of e-readers.
-
"Anyone who feels a deep kinship with trees and senses their link to Spirit will find this to be an essential resource." -Values & Visions, June 1994
"This is not a superficial book, nor is it heavy going. It will appeal to those interested in the wider spiritual world." -Kliatt Young Adult Paperback Book Guide, September 1994.
"...In an age of clear-cutting and industrial forests it is refreshing to see the worth of trees measured in more than board feet." - The Backpacker, October 1994.
-
Nathaniel Altman is a Brooklyn, New York-based writer and teacher who has authored more than twenty books on nature, peace studies, healthy diets, alternative healing, metaphysics and relationship.
-
Sacred Trees, Gaupo Publishing, 2017. ISBN: 978-0-9979720-2-3
To order the paperback edition (6" x 9", 332 pages, incl. Index. $14.95) click here.
To order the Kindle edition, $5.99, click here.
-
What Makes a Tree a Sacred Tree? Free .pdf download here.
-
To return to Gaupo Publishing's Home Page, click the image.
To visit sacredtrees.net click the image