Taiwan
Fifty Things You Didn't Know
"A clear and comprehensive guide to a complex locale."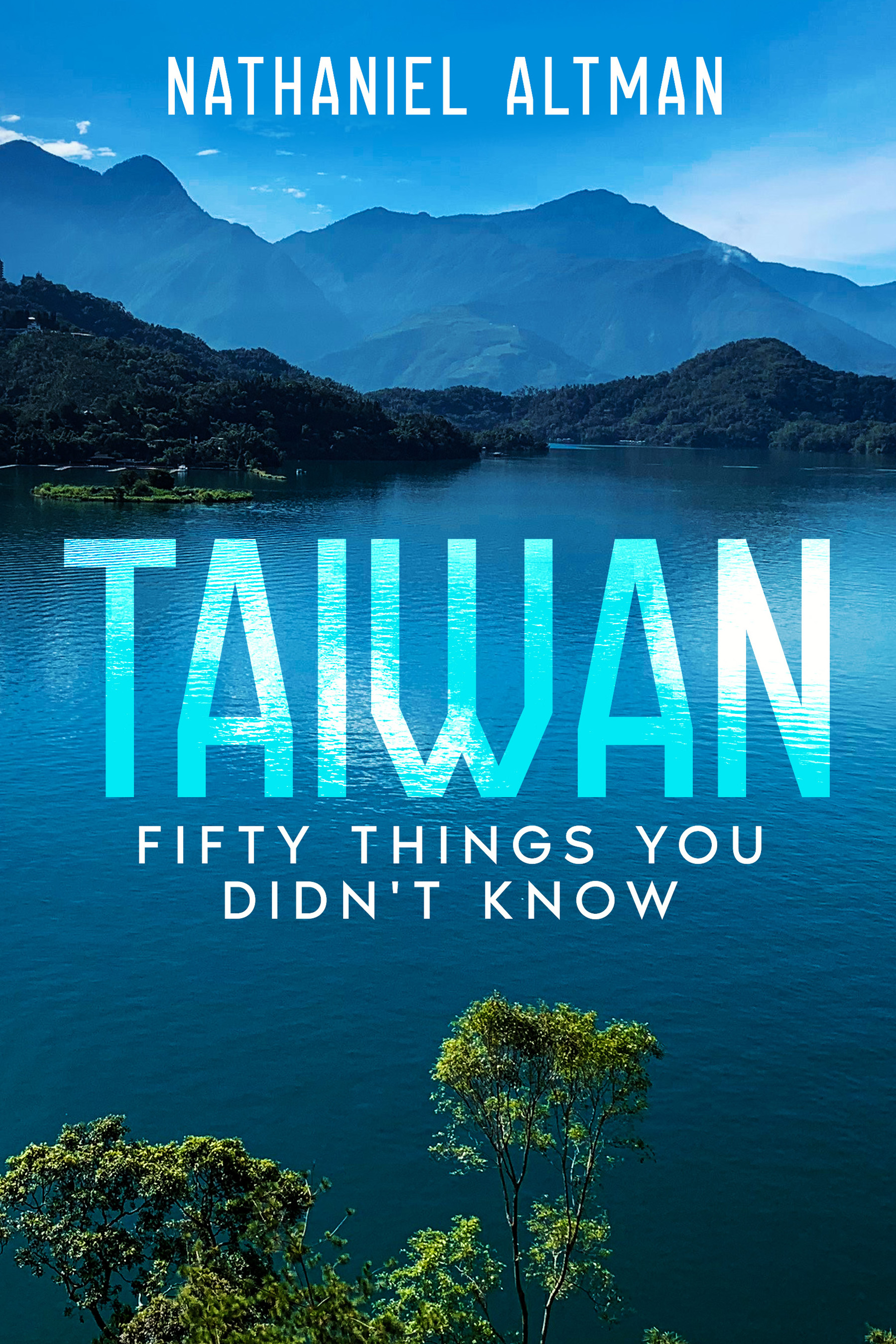 Although no bigger than the state of Maryland, Taiwan is a place of tremendous cultural diversity, extraordinary landscapes and varied cuisines as well as Asia's most vibrant democracy. A self-governing de facto country for more than 70 years, Taiwan is a world leader in semiconductor technology and scientific innovation. Regarded by Communist China as a breakaway province to be reclaimed by force if necessary, Taiwan has been a political pawn in the drama of international politics since the Cold War began.
In this timely and informative book, author Nathaniel Altman offers a unique, comprehensive and intimate portrait of Taiwan, with chapters on history, politics, cultural traditions, institutions and things uniquely Taiwanese. Based on more than a dozen extended visits to Taiwan over a 25-year period, this book reveals little-known facts about one of the most fascinating – yet least understood - countries in the world.

Table of Contents
Introduction
I. Land and History: Taiwan: The Basics;  A Simple Historical Timeline (pre-1600s – 1945 and 1945 – present); Chiang Kai-shek; Soong Mei-ling; Colors in Taiwan: Blue, Green and More; Taiwan Diplomacy; Taiwan's Armed Forces.

II. Society and Culture: Taiwan's First Peoples; What Languages Do Taiwanese Speak?; Religion in Taiwan; Taiwanese National Character; Education in Taiwan; The Best Health Care System in the World?; GLBTQ+ Taiwan; What's in a Name?; Taiwan Death Customs.

III. Natural Taiwan: Animals in Taiwan; The Siberian Visitor Who Captured Taiwanese Hearts; Taiwan's National Dog; Taiwan; Land of Plants; The Sacred Tree of Shih-Gang; Sun Moon Lake; Ali Mountain (Alishan).

IV. Transportation: The Taipei Metro; The EasyCard; Taiwan Railways; Railway Bento; Taiwan High Speed Rail; Taiwanese Airlines.
V. Food and Drink: Taiwanese Cuisine; Taiwan: Vegetarian Paradise; The World's Finest Tea; Taiwanese Tea Culture; Bubble Tea: Taiwan's Best-known Export; Taiwan's Coffee Culture; Award-winning Beer.
VI. Festivals and Entertainment: Public Holidays in Taiwan; Taiwan: Land of Art; The National Palace Museum; Music in Taiwan; New Taiwan Cinema.
VII. Sports and Outdoors: Cycling in Taiwan; Hiking in Taiwan; Hot Springs Paradise; Taiwan: Olympic Powerhouse? 
VIII. "Things Taiwanese": More Than Convenient; Enter the (Free) Lottery; Night Markets; Musical Garbage Trucks; Wi-Fi for Everyone.
Afterword: Why Taiwan Matters    
The print version of this title also includes an Index.

About the Author
NATHANIEL ALTMAN is a Brooklyn, New York-based writer, teacher and counselor who has authored more than twenty books on peace studies, healthy diets, alternative healing, nature and relationship. His books include Eating for Life  (Quest Books, 1973, 1977; Vegetus 1984), Ahimsa: Dynamic Compassion (Quest Books, 1980; Gaupo Publishing, 2020),  Sacred Trees (Sierra Club Books, 1994 and Gaupo Publishing, 2017), The Twelve Stages of Healing [with Donald M. Epstein, D.C.] (New World Library, 1994),  Healing Springs (Healing Arts, 2000), Sacred Water (HiddenSpring, 2002), The Honey Prescription (Healing Arts, 2010), The New Oxygen Prescription (Healing Arts, 2017) and The Nonviolent Revolution (Element Books, 1998 and Gaupo Publishing, 2018).
A 1971 graduate of the University of Wisconsin, Nathaniel has been a student of political science for over 50 years. He has traveled extensively throughout North and South America, Europe, Australia and Asia. Nathaniel first visited Taiwan in 1995 and has returned more than a dozen times.

Taiwan: Fifty Things You Didn't Know by Nathaniel Altman. Gaupo Publishing / Kindle Direct Publishing, November 20, 2021.
Trade paperback edition (6" x 9", 106 b&w illustrations, 254 pages, including Index): $12.95; Kindle ebook edition: $5.95.
ISBN 979-8-75569875-7
To order Taiwan: Fifty Things You Didn't Know in paperback - click here; Kindle ebook - click here.
To return to the Home Page, click the image.